Dynamic Kenji
Osaka is the home of numerous boxing gyms, some big and some small. One of the smaller ones is the Taiho Gym, run by former Japanese Flyweight champion Kenbun Taiho. The chairman of the gym would be a best known for winning the national Flyweight title and then going on to challenge Myung Woo Yuh for the WBA Light Flyweight title in 1989.
The gym isn't too well known but is an active gym and does have a number of fighters of some note, the most interesting, and promising, is arguably Dynamic Kenji (10-7, 3), who was also known as
Kenji Kihisa earlier in his career.
The 28 year old Kenji is currently campaigning at Super Flyweight and is edging towards a title fight of some kind. Despite this he wasn't actually someone with a big amateur pedigree, or much expectation on his shoulders when he turned professional.

Kenji debuted back in on December 21st 2013, just a day before his 23rd birthday. He would come out victories on debut, stopping fellow debutant Koji Noro early in the second round. He would follow that up with a decision win over Kyosuke Takaoka.
---
The unbeaten start for Kenji wouldn't last long and he would lose his third bout, losing a decision in the 2014 East Japan Rookie of the Year to Masayoshi Hashizume, the eventual All Japan Rookie of the Year winner. That loss was then followed by another, with Kenji losing to Kei Fujita, in a very close 4 round decision. Those losses really marked up Kenji's record and saw some writing him off, especially given his lack of amateur pedigree.

Despite the sketchy start Kenji would bounce back with a win over Akitor Terada in 2015. Sadly though he would then be our of the ring for close to 16 months afterwards, returning in August 2016 for what would be his final 4 round bout, a win over Kazuki Kimura.

Having had such a long break from the ring Kenji seemed too ant to make up for lost time and would fight against just a few weeks later, taking out Ryohei Hamano in the 2nd of a scheduled 6 rounds. Sadly the momentum Kenji was building would come to an end when he lost a split decision over 6 rounds against Taichi Sugimori in April 2017, in what was a Bantamweight bout. This loss left Kenji with a 5-3 (2) record and it's fair to say few were thinking much of him, or his career. In fact if anything it seemed like he would just have some mixed success on the domestic scene in a low key career. Surprisingly however he has since turned things around, in a big way.

Following Kenji's loss to Sugimori the floundering Osakan would stop Ryohei Hamano second time, this time taking him out in the 4th of a scheduled 6 rounder. He would then take part in his first 8 round bout, and upset the then highly regarded Futa Akizuki, stopping Akizuki in the 3rd round of the bout. Heading into the bout Akizuki was 10-0, a very highly regarded prospect who had shown a lot of promise. Akizuki showed why he was highly touted in the first couple of rounds, landing clean blows on Kenji. Kenji would find his range in round 3, and begin landing solid counters, sending Akizuki down, and then following up when the bout resume to force the TKO win.

Just weeks after scoring the biggest win of his career Kenji returned, stopping Thai novice Songsaeng Phoyaem, in the 4th round. That was Kenji's 3rd win in 2017, and moved gave him momentum heading into the following year.

After having had the best year of his career Kenji would build on the moment, and in April 2018 he would stop former OPBF and JBC title challenger Shota Kawaguchi in the 6th round, forcing Kawaguchi to be retired from the bout. That was his second big win in 3 fights, and by now Kenji was finding himself in the JBC, the OPBF and WBO Asia Pacific rankings.

With his career heading in the right direction Kenji managed to continue building his momentum in August 2018, when he stopped the usually durable Kenta Sugimoto in the 5th round of their scheduled 8 round bout.

Sadly Kenji was unable to take part in a scheduled December bout at the end of 2018, against Naoto Iwai, due an eye infection. Thankfully though he has now recovered from that issue.

With his record now 10-3 (7) Kenji has really found his form. He has won his last 5 and 8 of his last 9. He has started to build his momentum and looks to be heading towards a title fight. Although we're unsure when he will be fighting for a title of some kind, we do know that he will be back in the ring on April 14th in his next 8 round bout. A title bout may well be in grasp by the end of the year.

Although footage of Kenji is scarce, he is a heavy handed fighter, who has been able to fight, box or brawl. He is certainly able to change tactics and has proven that he can battle through adversity, but he does have a lot of questions to answer, and we're going to enjoy watching him answer those questions, hopefully with his bouts being picked by

Boxingraise

in the future giving fans a chance to get used to Kenji before he gets a major fight.

(Image courtesy of boxmob.jp)
Powered by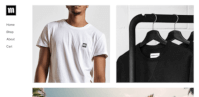 Create your own unique website with customizable templates.