Dangan Ladies Vol 2 (September 21st 2016)
Venue
- Korakuen Hall
Date
- September 21st 2016
Main event
- WBO Atomweight title fight Kumiko Seeser Ikehara (8-1-2, 3) vs Kayoko Ebata (9-6, 5) II - Fourth defense by Ikehara
Promoter
- reason
Service
- Boxingraise.com
The Dangan series of shows from reason have been a staple of the Japanese boxing calendar and have ranged from novice shows to title shows, and even an occasional title double header. In 2016 they spun into female only shows, with the "Dangan Ladies" series. The second show under the Dangan Ladies banner came in September and was headlined by a rematch between Kumiko Seeser Ikehara and Kayoko Ebata, who battled for Ikehara's WBO Atomweight title. For Ebata it was likely to be her final crack at a world title whilst Ikehara was trying to extend her reign with a 4th defense.
On the under-card, which was all female bouts, we saw the debut of the highly touted touted Ayako "Chaoz" Minowa, a bout featuring Ayumi Goto, who was chasing an OPBF title bout and 7 other bouts, giving us a 10 bout, all female show, and showing that cards with just female fighters can give us excitement and action.
This card was shown on delay over the boxingraise service.
Kumiko Seeser Ikehara (8-1-2, 3) vs Kayoko Ebata (9-6, 5) II
- Scheduled 10 rounds
Ayumi Goto (4-0, 3) vs Areeya Sahot (0-0)
- Scheduled 6 rounds
Chaoz Minowa (0-0) vs Khwunchit Khunya (0-3)
-
Scheduled 6 rounds
Yuki Koseki (3-2, 1) vs Miyo Yoshida (4-0)
- Scheduled 4 rounds
Yoshie Wakasa (3-0, 2) vs Sirisopa Sirisak (0-1)
- Scheduled 4 rounds
Natsuki Tarui (0-4) vs Riyako Goshi (3-4)
-
Scheduled 4 rounds
Umi Ishikawa (0-0) vs Sansanee Intachai (0-0)
- Scheduled 4 rounds
Sayaka Aoki (2-3, 1) vs Nanae Suzuki (1-1)
- Scheduled 4 rounds
Nana Takahashi (0-0) vs Saki Akimaru (0-0)
- Scheduled 4 rounds
Yumemi Ikemoto (1-0) vs Itose Ishii (2-3, 1)
- Scheduled 4 rounds
---
Powered by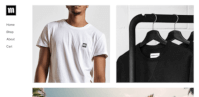 Create your own unique website with customizable templates.