Dangan 168 / Tomorrow's Champion32 (October 25th 2016)
Venue
- Korakuen Hall
Date
- October 25th 2016
Main event
- Japanese Flyweight -
Takuya Kogawa (27-4, 13) vs Yudai Arai (8-3-3, 4)
-Kogawa's 4th defense
Promoter
- reason
Service
- Boxingraise


Dangen 168 / Tomorrow's Champion 32 was a card held in late October 2016 and was streamed live over the Boxingraise system. It's main event featured Japanese Flyweight champion Takutya Kogawa, a former world champion and fun to watch fighter, defending his title against the relatively unknown Yudai Arai, who was having his first title fight. The main event wasn't the most attractive on paper but the card was helped by some brilliant support bouts.
Those support bouts included an amazing Flyweight bout between #1 ranked JBC contender Yuta Matsuo and exciting youngster Ryuto Oho, along with and intriguing bout between the rising Masaru Sueyoshi and the all action Kazuma Sanpei, and a bout featuring former OPBF title contender Dai Iwai and the big hitting Takehiro Shinohara.
As mentioned above this show was streamed over the boxingraise service live and really was a great way to end October's coverage of the sport.
Takuya Kogawa (27-4, 13) vs Yudai Arai (8-3-3, 4)
- Scheduled 10 rounds
Yuta Matsuo (11-2-1, 6) vs Ryuto Oho (9-2-1, 2)
- Scheduled 8 rounds
Masaki Saito (13-11-5, 4) vs Yuichiro Kasuya (9-0, 1)
- Scheduled 8 rounds
Masaru Sueyoshi (12-1, 7) vs Kazuma Sanpei (13-2, 4)
- Scheduled 8 rounds

Dai Iwai (18-4-1, 7) vs Takehiro Shinohara (7-4-2, 7)
- Scheduled 8 rounds
Taichi Ueno (3-1, 2) vs Wataru Ikegami (2-1, 1)
- Scheduled 4 rounds
Ryosuke Ota (0-1) vs Asashi Okawa (0-0)
- Scheduled 4 rounds
Shogo Sakai (5-5-1, 3) vs Seishiro Kumakiri (3-6, 1)
- Scheduled 4 rounds
---
Powered by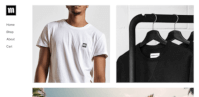 Create your own unique website with customizable templates.