Chartchai Chionoi v Efren Torres I

Not every fight features in a "Ring Magazine" list of some sort, but the excellent battle between Chartchai Chionoi and Efren Torres was, in fact it was ranked #20 on the "Great Title Fights of All-Time" list featured in a Ring Magazine issue from 1996.

Whilst our sport is one of the most vicious and most painful sports out there we rarely have a genuine bloodbath on our hands. The odd cut here and there is par for the course, an occupational hazard if you will, but a scene that resembles an abattoir typically isn't boxing. Just because it's not typical it doesn't mean it doesn't happen occasionally and one of those rare cases occurred in 1968 as Mexican Efren Torres (48-4-1, 32) faced Thai Chartchai Chionoi (46-10-2, 30).

Going in to the bout Chionoi was the WBC Flyweight champion. He had won the title by defeating Walter McGowan in December 1966 in a bout that had seen McGowan's face left a blood covered mess with his nose resembling a facet and defended it just twice, once against McGowan and once against the thoroughly outclassed Puntip Keosuriya.

Torres, entering as the challenger was the home fighter fighting in his native Mexico. Although not a champion he was a championship level fighter having run Argentinian great Horacio Accavallo very close in 1966. As well as the Accavallo bout Torres had also been in with Japanese great Hiroyuki Ebihara twice, almost claiming a decision in their first contest.

Although everyone expected a good bout, because both men were tough and both men were aggressively minded, no one expected the bout to be as good as it turned out to be.

---
The bout started in an entertaining fashion. It wasn't a war from the off but neither man seemed to feel the need to really feel the other out as they picked their sports and looked for their power shots. It was obvious from the opening round that Torres was technically the better boxer trying to set his attacks up with his jab but neither man seemed too afraid of taking one to land one.

If the first round was entertaining then the second was thoroughly brilliant as both men decided to load up a bit more and stand in range to unload. Unfortunately for Torres mixing it up with Chionoi was a bad move as he was decked and cut in the round. Although Torres got up from the knockdown immediately the cut was never going to go away and Chionoi targeted it very deliberately with chopping rights.

Although cut Torres refused to fight off the back foot and instead continued to mix up his boxing with brawling through the following rounds. Again it was clear that Torres was the technically superior fighter and mixed up his attacks to the head and body very well whilst Chinonoi seemed to focus almost entirely on the bloody head of his challenger.

Torres had his first notable moment of success early in round 4 as he appeared to buckle Chionoi's knees, the Thai however managed to avoid enough of the follow up shots to remain on his feet and regain his senses as the Mexican tried to turn up the heat. It was now obvious that Chionoi could be hurt by Torres and that this bout was going to be something memorable.

Although Chionoi had made his way through round 4 by recovering his senses and got through the fifth round with out too many problems he did look to be in a tiny bit trouble again in the sixth round as Torres again went to war with a man unable to match his speed or technical efficiency. Whilst Chionoi was taking the shots well he was starting to slow, an effect of the body shots, and was picking his spots more carefully than he had earlier.

With the number of shots Chionoi was taking it was only a matter of time before his legs would belie him and that's exactly what happened early in round 7 as he was sent stumbling backwards from a fantastic exchange. Staggered and with his legs no longer under his control Chionoi was very fortunate to end up in his corner, which allowed him to use the ropes to recover his balance. Following this moment Chionoi started to use his jab and his reach more to prevent Torres from unloading on him up close.

The stumble from Chionoi may have been worrying for the Thai but by the end of the seventh round Torres was having his own worries as he face was becoming a mask of claret and the cut was getting worse and worse.

With his jab now working fully Chionoi started to work the cut from range when he could, when Torres was in range however Torres was happy to square up and try to land his right on the oozing red target.

With the fight being spent more at range in round 9 the fight seemed to start to turn in Chionoi's direction somewhat. It was still Torres effectively forcing the bout but Chionoi was no long taking the flurry's or body shots that he had been forced to take earlier in the bout.

At the start of round 10 the blood was becoming more and more of an issue. It wasn't just Torres' face that was getting bloody but also the ring canvas which appeared to make his corner sticky, so much saw that his corner men appeared to try and wipe the canvas early in the round.

Whilst it was looking like Chionoi was slowly taking control of the bout going into the 10th things changed as we had one of the bouts most entertaining rounds. Unfortunately for the Thai this not only meant that Torres was having more success but it also lead to his eye becoming badly swollen.

With both men effectively fighting one eyes the pace picked up in round 11 as both men tried to take advantage of a wounded opponent without too much concern about their own injuries. This again saw the momentum swinging towards Torres who, despite the copious amounts of blood loss, appeared the more energetic and the more willing to press the action.

When the bell came to end round 11 Chionoi appeared to have nothing left in the tank, he had taken a shellacking in the final part of the round and had thrown very little in terms of return fire for around a minute of the round.

Torres started the twelfth round the way he had ended the eleventh and Chionoi was again forced to take much more than he was giving. Unfortunately for Torres every right hand that Chionoi landed was sending blood squirting from his eye, there might not have been a lot of them but every one was doing damage. A left hook-right cross combination part way in round 12 saw Torres being stunned badly as the cut really opened up once again.

With both men having cuts it was likely the doctor was going to be called for at some point and in round 13 referee Arthur Mercante finally brought the doctor to ringside to look at the cut of Torres. With deep, dark blood appearing to mask his entire left eye there really was no option of letting the bout continue, despite the Mexican crowd all seemingly begging for their man to be allowed to carry on. Torres, by this point didn't just have blood around his eye but it was down his face, on his shoulder, his torso and and all over fans and press sitting close to the ring.

Following the bout Torres would require 15 stitches to close the cut showing just how serious it was.


Fact Box-Venue

- El Toreo, Mexico City, Distrito Federal, Mexico

Date

- January 28th 1969

Chartchai Chionoi (46-10-2, 30)

3rd Defense WBC Flyweight

v

Efren Torres (48-4-1, 32)

Referee

- Arthur Mercante 116-107 (scoring referee)

Judges

-

Unknown 115-111

Unknown 113-113

Outcome

- Chionoi TKO13

Awards-#20 in Ring Magazine's "The 100 Greatest Title Fights of All-Time"

The video below, thanks to

PharrFromHeaven

shows the fight in it's entirety as well as well as the introductions and celebrations.

Unfortunately as the bout is from the 1960's

the footage isn't in HD and does have a yellow tint to it, this can make the blood, at times, difficult to see, though trust us it's pretty bad at times.

Despite the victory for Chionoi he was thoroughly complimentary to his rival describing him as "toughest man I've ever fought" and calling him "the 2nd best flyweight in the world."

The rivalry between the two didn't end here and in fact they fought twice more with the results being split. Torres won the first rematch stopping Chionoi and taking the title whilst Chionoi took the rubber match and reclaimed the title.

Sadly for Chionoi the battles with Torres seemed to finish him off as a top fighter. He would fight on until 1975 though suffer stoppages not just to Torres in bout #2 but also to Erbito Salavarria,

Masao Ohba

, Susumu Hanagata and Rodolfo Francis.

Although Chionoi did claim the WBA Flyweight title, after the death of Ohba, his reign was far from great and with growing problems making Flyweight his career ended certainly on a low losing 4 of his last 8 contests and retiring with a career record of 61-18-3 (36).

For Torres the trio of battles with Chionoi took the best away from him too. Although he managed to defeat the Thai in their second battle he would only defend the belt once before losing it back to the Thai.

Torres would fight on until 1972 before retiring with a record of 59-9-1 (38)
Powered by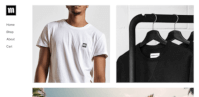 Create your own unique website with customizable templates.