Reports from various sources have stated that talks are on going for a WBA "Interim" Bantamweight title fight between Kazakhstan's Zhanat Zhakiyanov (26-1, 18) and South African Zolani Tete (23-3, 19), who are both international fighters currently under the win of British promoters.

The champion is a man who won the title last November, when he took a controversial split decision win over Yonfrez Parejo in Monaco. That title win was the latest for Zhakiyanov, who really went through a period of collecting regional titles for fun. That win saw Zhakiyanov's run of 12 straight stoppage wins come to an end, though did see him extend his winning run to 21 straight fights.

Although crude Zhakiyanov is a genuine power puncher and his KO back in 2014 over Karim Guerfi was one of the KO's of the year. Interestingly he's one of the most well travelled fighters on the plan with fights in more than 10 countries, from Uzbekistan to Australia, from Hong Kong to the United Kingdom.

Whilst the champion is a crude slugger the challenger is the exact opposite and is a slippery, talented boxer-mover, who also possess solid power, as seen in his KO win over Paul Butler back in 2015. Although not a champion at the moment Tete is a former IBF Super Flyweight champion, having won that title in Japan with a victory over Teiru Kinoshita, and has been competing at world level for several years. His career has seen him fight not only at home but also in Mexico, Argentina, Japan and the UK, which has now began to adopt him following a deal with Frank Warren.

Tete has suffered losses during his career though two of those have been very close losses with home decisions definately playing a part in those bouts. The one other loss was a 5th round TKO defeat to the then IBF Flyweight champion Moruti Mthalane, in a bout that seemed to show flaws in Tete's mental make up, though has since been building block and a bout that has really helped him become the fighter he is today.

At the moment no set date has been made for the bout, though it seems that the bout is being eyed for June in the UK, and would almost certainly be televised on Boxnation in the UK.

Powered by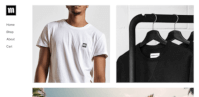 Create your own unique website with customizable templates.