Whilst "Ring of Diamonds" was, of course, all about the two world title fights that headlined the show, there was also a Japanese title fight earlier on the card.

The bout, for the vacant Japanese Featherweight title, saw former 3-time world title challenger Satoshi Hosono battling against the unbeaten Yuki Ogata. Going in to it Hosono believed that he was heading back on to a world title fight whist Ogata knew that this was his chance to score a major win and possible get himself in to the world rankings. Of course both men also know that this was a major title opportunity on one of the biggest Japanese shows of the year.

Note-Reading any further will including spoilers. Read at your own risk.

The fight started pretty well for Ogata (19-1-3, 3) who was up on the score cards early on courtesy of his sharp technical skills.

Unfortunately for Ogata this wasn't a short distance fight, in fact it was his first bout scheduled for more than 8 rounds. Whilst the good start had been impressive, his lack of experience in longer bouts told and Hosono (25-2-1, 19) started to pour it in the second half of the fight. Ogata managed to fight back but Hosono really starting to have more and more success.

Although starting to turn the bout around the big question was whether or not Hosono would be able to turn things around in time.

For the man dubbed "Bazooka" there was enough time, just, to score his 19th stoppage.

In round 10 Hosono managed to drop Ogata and a follow up attack, with a lot of time left, forced the bout to an early conclusion with with just over 30 seconds of the final gone.

On this performance it was Ogata who impressed, despite his loss, and we'd be shocked if he doesn't bounce back to take the national title at some point in the next year or two. For Hosono this was part of his rebuilding process though from his struggles with the skilful Ogata it does seem that he's going to be wanting a stylistically more straight forward contest next time out.

Although we can't see it happening, for other reasons, Hosono really should hope to avoid WBA super champion Simpiwe Vetyeka, a man who would be a complete night mare for him in terms of style. He'd be much better off trying to get a fight with someone like IBF champion Evgeny Gradovich in what would be a much more winnable encounter. For now though the focus should be on celebrating a fantastic win.
Powered by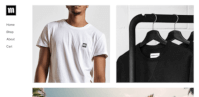 Create your own unique website with customizable templates.