A report from Japan earlier today suggests that WBA Super Flyweight champion

Naoko Fujioka

(12-0, 6) would like to fight on foreign soil in her next bout with the fighter quoted as saying she wants recognition, likely be fans from other parts of the world.

In female boxing many of the best fighters are based in Latin America and, other than Fujioka, the Super Flyweight division is particularly strong in Mexico and Argentina likely making the the target of any overseas fight for the wonderfully talented world champion.

Although Fujioka turns 39 next month many regard her as a frighteningly youthful 39 year old with buckets of stamina, genuine speed and frighteningly good movement. With all that in mind she would likely have the ability both technically and physically, to beat the best rivals on the planet.

When it comes to who Fujioka would likely be facing there are 3 names in particular that stand out.

The most notable of those would be

Mariana Juarez

(39-7-3, 16) a 34 year old Mexican who is known for her devastating boxing as well as her stunning good looks. Considered the "golden girl" of Mexican boxing Juarez is currently not a world champion but is a huge draw and has fought numerous Japanese fighters in the past, including Riyo Togo, Asami Shikasho, Tenkai Tsunami and Shindo Go. In terms of money this would likely be the best paying fight out there for Fujioka.

The second most notable, though arguably the most interesting, opponent would be current WBC world champion

Zulina Munoz

(42-1-2, 27). Aged 26 there would be a massive age difference between the fighters but it's a fight that would clearly decide the divisional #1 and it would be a fight between the fights with the best records in the division.

A third notable opponent for Fujioka could be American under-rated

Melissa McMorrow

(9-4-3, 1). McMorrow doesn't have a great record but is an excellent fighter and a one who is known in the US, Mexico and Germany. She is likely the least rewarding option from the 3 possible fights but would almost certainly make for a great fight with Fuijoka.

Of course there are other options out there if Fujioka would like to fight on the road. Fighters like Argentinian pair

Debora Anahi Dionicius

(17-0, 5) and

Daniela Romina Bermudez

(16-3-2, 5) would both be interesting options. The one thing that is clear however is that the fighter herself hasn't got retirement at the forefront of her mind, instead she has got the mentality of being a fighter who wants to prove herself against the best.
Powered by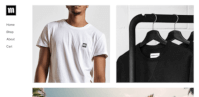 Create your own unique website with customizable templates.