The history of boxing is filled with interesting facts which sometimes border on the unbelievable, but most of the time are surprisingly true. We won't blame you if you find it hard to believe that in the past boxing matches have been going on for more than 60 rounds or that a referee decided against refereeing a match because his wife wasn't given a complementary ticket for the match in question.

However, all of the amazing facts which you will find in this article are completely true and are documented by various credible sources. Furthermore, as with all interesting trivia facts out there, they add a type of depth to the world of boxing and make it much more interesting for the viewing public.

The only other way of making boxing more interesting for audiences is betting on them. This is because cheering for the fighter you backed to be the winning one at the end of the match is quite engaging and interesting.

The excitement which you are going to get here is similar to the one you will get when playing

Live roulette

. In both of these games the player backs one of the two possible options and then enjoys the excitement he gets from the chance of winning.

An Epic Fight

In 1891, James J Corbett and Peter Jackson took part in a match which ended in draw. However, the interesting part was the fact that the match lasted for more than 61 rounds which is quite amazing by

today's standards

.

Jumping Johnny

Johnny Dundee (real name - Joseph Carrora) used the ropes as no other boxer before him did. For him they didn't mark the end of the ring. Instead he looked at ropes as a springboard which he could use to better attack opponents. He would run towards them and then bounce back at his opponent's direction thus getting more power into his punches.

However, one time, this tactic actually knocked him out when instead of landing a punch on his opponent he found his counterpart's right hook aimed at his general direction, which resulted in an immediate and quite funny knock out.

The Rebellious Ref

Peter Murrell was a famous boxing referee and officiated some important bouts in his time. However, the match that he is most famous for didn't actually take place. The reason for this was the fact that the match organizers didn't want to give a complementary ticket to the fight to Mrs. Murrell. As a result, the fight between Willie Toweel and Johnny van Rensburg was officiated by a different referee.

The Imaginary World of Mike McTigue

Mike McTigue was a world light-heavyweight champion who was

a real menace in the ring

. However, there was one thing which made him a little different from the other fighters. He had a small problem which made him see things which weren't real like his arms being on fire or his hands being in pain. Luckily, this only happened to him before fights and everything disappeared once he would enter the ring.
Powered by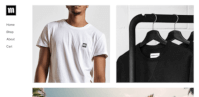 Create your own unique website with customizable templates.