Every so often a bout gets announced that really takes us by surprise, though the bout is a welcome surprise. Today we saw one such bout being announced as Japanese fighter Yoshitaka Kato (29-6-1, 9) announced that he would be traveling to the Indonesian capital of Jakarta in February to face Indonesian star Daud Yordan (34-3-0-1, 24).

The bout, scheduled for February 5th, will see Yordan defending his unified WBO Africa and WBO Asia Pacific Lightweight titles whilst also looking to edge towards a WBO world title fight. As for Kato the bout will be his first outside of Japan and will see him fighting in unusual conditions in Yordan's homeland.

The bout, which was essentially announced on Kato's blog, saw the challenger admit that he found it strange to be fighting for both an Asian and African title but seemed to acknowledge that the opportunity was a big one for his career, and one that could move him towards a world title bout, something that he has longed for in recent times.

On paper the bout is brilliant. Both men are aggressively minded with solid power, even if Kato's record doesn't show it, and both will know that a win here could move them towards a big fight in late 2016. Stylistically Kato is the more defensively correct whilst Yordan is the bigger puncher and those traits should make for a lot of sharp action in centre ring.

Of the two men it's Yordan who is better known. He is fought in a number of notable bouts, including contests against Robert Guerrero, Celestino Caballero and Chris John, in what was the first ever all-Indonesian world title bout. Although he failed to win any of those hugely notable bouts he has got a solid record and has won his last 4 bouts, following a surprise stoppage loss to the unheralded Simpiwe Vetyeka, who later went on to end the career of Chris John.

As for Kato he's a former Japanese and OPBF Lightweight champion who has struggled with career momentum recently, fighting just once in 2015 in what was a surprise loss to Ricky Sismundo. Despite the loss to Sismundo the Japanese fighter is tough, applies intelligent pressure and is a handful over 12 rounds with a habit of coming on strong in the later rounds.

Originally Yordan was supposed to face Josh King but King pulled out of the bout to face former 2-weight world champion Ricky Burns recently, this has lead Yordan to have a frustrating year though with a date and opponent for his next bout, we're expecting to see a very hungry and full fit Yordan come February.

Powered by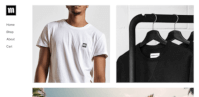 Create your own unique website with customizable templates.