Late on Saturday fans in Mexico has the chance to see local star Marcos Villasana Jr (20-6, 11) retain his WBC Latino Lightweight title, as he claimed a 10th round DQ win against previously unbeaten Filipino Rosekie Cristobal (12-1, 9).

Coming in to the bout Cristobal had been confident of securing his first title win and claiming his first win away from home, despite a lengthy time of inactivity coming into the fight. Sadly the inactivity and fighting on the road seemed to get to Cristobal who was never really able to get going against Villasana, who had the crowd behind him from the start and also appeared to have the referee in his corner.

The men got straight into a fight, with no feeling out round needed from either man. It was clear that Cristobal was hunting a KO and throwing bombs early looking to hurt his man. Villasana, to his credit, took the shots on the guard and bide his time when he needed to before being advised to use smart movement and counters. He took that advice on board and quickly established a lead, with the open scoring having Villasana up 40-36, 40-37 and 39-37. Had the bout been outside of Mexico however we suspect the cards would have read differently with Cristobal being the aggressor.

Things went from bad to worse for Cristobal who was dropped from a right hand in round 5. The knockdown didn't seem to discourage the Filipino, who took the fight back to Villasana however it did leave him in an even bigger hole on the score cards. That hole got even bigger in round 8 when he was deducted a point for low blows, and by the time the open scoring was announced at the start of round 9, Cristobal knew he wasn't going to be winning a decision, with the cards reading 80-70, 80-71 and 79-71

Sadly for Cristobal he seemed unable to please the referee or the judges and was deducted another point in round 9 for going low, before being disqualified in the 10th round for yet more action south of the border.

The loss is the first for Cristobal and whilst it will be a serious setback for the 22 year old he did have his moments, and the fight was much closer than the cards suggested. He did however show a lack of maturity and that will be something his team will be hoping to work on when he gets back home. The long lay off seemed to be a problem but given the way the judges were scoring the bout he would likely have needed a KO to win regardless of his performance. It'll be a frustrating fight for the youngster to look back over but hopefully positives will be taken and the bout will become a learning experience for Cristobal and his team, who really didn't do him any favours by matching him so hard given his inactivity.

Powered by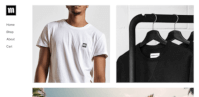 Create your own unique website with customizable templates.