Earlier today Singaporean hopeful Muhamad "The Chosen Wan" Ridhwan (11-1, 8) battled against 38 year old former WBO Bantamweight world champion Paulus "The Rock" Ambunda (27-2, 11) in a bout for the IBO Super Bantamweight title at the Marina Bay Sands Hotel.

The former world champion from Namibia came out with an aggressive game plan, looking to force Ridhwan on to the back foot and constantly pressure him. That game plan worked perfectly in the first 3 rounds, with Ridhwan really struggling to cope with the pressure. Ambunda managed to land heavy right hands and out muscled Ridhwan regularly.

To his credit Ridhwan managed to connect some shots of his own, damaging the nose of Ambunda, but he was constantly under pressure.

Round 4 was the first one that Ridhwan could have had a claim on, but it was merely a respite with Ambunda coming out for round 5 with a renewed sense of vigour. Ridhwan was again under intense pressure, and was forced to take some nasty body shots that appeared to leave him in genuine trouble. A follow up from Ambunda sent Ridhwan through the ropes, though it was ruled a slip.

Ambunda continued applying the pressure and landing the damaging shots in round 6, a round that saw him being deducted a point at the very end. The point likely resulted in a 9-9 round though did Ridhwan little favours with Ambunda hurting the Singaporean favourite very early in round 7. Ridhwan, to his credit, gritted his teeth and fought his way back into the round but didn't seem to do anywhere near enough to take it. Ridhwan was also staggered late in round 8, another torrid round for the Singaporean.

In round 9 the fans got behind the local favourite, hoping to encourage him and recharge his energy. Sadly however Ridhwan was unable to turn the fight around, despite landing some of his best shots during the round, shots that just bounced off Ambunda who continued to press forward.

Ridhwan came out for round 10 with renewed energy and took the fight to Ambunda early in the round. Again the Namibian showed his toughness and saw off the early onslaught before dragging Ridhwan into deep water once again, landing a huge right hand that rocked Ridhwan onto the ropes. Ridhwan had recovered by the following round, but couldn't tame Ambunda who continued to pressure the Singaporean fighter whilst looking for a stoppage, to take the fight out of the judges' hands.

The final round saw Ambunda again taking the fight to Ridhwan, though this time the Singaporean seemed to realise he had to fight fire with fire and lead to some great action during the round. Sadly for Ridhwan it seemed to be that he was being out landed, out powered, out muscled and was the man being backed up.

It seemed that Ambunda had done enough to take the decision, though there was always a concern that the bout taking place in Singapore could have swung the decision in favour of Ridhwan. Thankfully only one judge got it wrong, with Ambunda taking the win via split decision, and being crowned the IBO Super Bantanweight champion.

For Ridhwan the loss is a clear set back, but he showed his toughness and he can certainly come back from the loss. It was a massive learning experience however and despite one judge scoring the bout in his favour he really did look second best through out.

This past weekend fans saw a notable show in Singapore, thanks to Ringstar Management who put on 6 title fights.

The bouts weren't the best, but they did show case some notable talent from the region.

Among those involved was

former 2-weight world champion

Sirimongkol Singwancha

(92-3, 57) [ศิริมงคล สิงห์วังชา], who claimed the UBO

Inter­Continental Light Middleweight title as he over-came Indonesian

Larry Siwu

(24-9, 20) with a split decision. The Thai 39 year old looked his age towards the end of the bout, but had done enough to earn the win by the end.

Malaysian fighter

Muhammad Meeraj

(6-2, 3) came up short against

Chase Haley

(4-1, 1) in a bout for the UBO InterContinental Light Heavyweight and IBO Meeraj was dropped early but battled back to drop Haley in round 5, though couldn't do enough to gain the win.

---

In a battle of veterans

Tommy Browne

(34-6-2, 13) saw off

Alexander Bajawa

(41-4-4, 14) in 3 rounds, and claimed the UBO International Light Middleweight title. Bajawa was well over the limit here, but even that didn't help against Browne who was too good, too powerful and too strong.

Restoring a bit of Indonesian pride was

Stevie Ongen Ferdinandus

(25-13-1, 12), who claimed the IBO Asia Pacific Welterweight title with a unanimous decision win over the previously unbeaten

Cairo George

(12-1, 6), despite being deducted a point in round 5 for holding.

In a good competitive Light Heavyweight bout we saw Canadian

Ryan Ford

(12-0, 7) retain his unbeaten record and defend the UBO Light Heavyweight title with a 7th round technical decision over

Robert Berridge

(29-7-1, 21), with Berridge being cut by the head clash.

For local fans the big attraction was local star

Muhamad Ridhwan

(8-0, 7) who shone as he claimed the UBO Super Featherweight title and took a 4th round TKO over the usuually durable

Fadhili Majiha

(20-9-4, 9). Ridhwan was the naturally bigger fighter here, and that certainly helped him, but credit to all the same and he does appear to be building quite a fan base in Singapore.

(Image courtesy of

S

odsroi Sawsangvean

)

This past Friday saw a rare show in Singapore. It was a card that was put together to show off some of the local talent in the area and was a genuine success, with a rapturous arena. One of our good friends was at the arena and was kind enough to update us on the results, which aren't yet on boxrec.

In one of the bouts Indonesian fighter

Sahlan Coral

(15-4-1, 8) escaped with a technical draw against promising novice

Aziz Abdugafurov

(1-0-1, 1). The fight saw Abdugafurov dominate the first round before Coral was caught low in round 2. The low blow left Coral unable to continue and forced the referee to call a premature end to the contest, with an accidental foul being ruled for the low blow. Sadly for the Uzbek it did seem like he was heading for a clear win prior to the ending.

Another bout between an Ubek and an Indonesian saw

Qudratillo Abduqaxorov

(7-0, 5) score a clear decision win against the much more experienced

Larry Siwu

(22-7, 18). Abdugaxorov was in control of this from the start but Siwu did pose some questions to the 22 year old prospect who stepped up and impressed. Although clearly still a novice it does seem like the Uzbek has the potential to go a long way, though will be forced to prove a lot more than he had to here.

Local novice

Rafi Majid

(2-0, 2) easily beat the debuting

Alex Lim

(0-1) into submission in the second round of their bout, with Majid, being too big and too strong for Lim.

Another local novice picking up a win was former amateur star

Muhamad Ridhwan

(3-0, 2), who stopped a game but ultimately outclassed

Egy Rozten

(4-12-1, 3). Rotzen came to the ring looking for the upset and had some early success before retiring on his stool between rounds 3 and 4, looking exhausted and like a man who had given his all.

In the only title bout on the show Singapore's very own

Nurshahidah Roslie

(3-0, 1) battered teenager

Wondergirl Sithsaithong

(0-1) to claim the UBO Inter­Continental female Super Featherweight title. Sithsaithong looked under-sized and under-powered from the off before being taken apart with body shots in the second round.
Powered by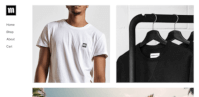 Create your own unique website with customizable templates.