In 2004 Thailand's

Manus Boonjumnong

(1-0) won the Olympic gold medal in the Light Welterweight division. In 2008 he added a silver medal to become the most successful Thai boxing in Olympic history. At that point he should have turned professional and gone on to have an excellent career in the paid ranks where his skills were still ultra-sharp, his movement lightening quick, he had youth and he was in shape.

Instead of turning professional back then and striking while the iron was hot Manus waited, he got fat and got old.

Today he, finally, made his professional debut aged 34 and looking very out of shape. Despite being "old and fat" the Thai did, look impressive as he dominated Indonesian veteran

Jamed Jalarante (23-19-1, 11) in an incredibly 1-sided 4 round bout.


From the opening bell Manus looked skilled, quick, sharp and accurate. His podgy belly belied excellent hand speed, alarming reflexes and incredible movement. Round after round he drew the leads from Jalarante and countered with excellent shots that landed with alarming regularity. For 3 rounds it was a show case in counter punching by the Thai who then enjoyed himself in round 4 showing off his

elusiveness whilst stood with his hands down. It was an exhibition for the former amateur stand out.


Sadly whilst the performance was excellent from Manus it was also clear that he wasn't interested in taking things too seriously. He came into the ring looking like a man who was carrying 20lbs of excess weight, and like a man who was happy to have fun rather than go out there and make a serious charge for a title.




Although we're unsure on what the future will bring we'll admit we're impressed and, if, Manus can get into shape and stay active there may be some interesting fights out there for him in the near future. He does however need to be fast tracked given his age. If his team can get him facing fringe level opposition by the end of the year there is a chance, albeit a slim one, that he may manage to be fast tracked to a world title fight. We don't think he has the ability to win one a major title but we'd love to see him try.
Powered by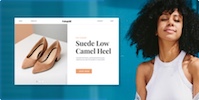 Create your own unique website with customizable templates.