It's been well over a year since

former multi-time world champion

Katsunari Takayama

[高山 勝成]

announced he was retiring from professional boxing to begin chasing an Olympic gold medal at the 2020 Olympics. Ever since he made that announcement however he has been fighting the system with the Japanese Amateur Boxing Federation (JBF) refusing to allow him to try and qualify for the Olympics. In their eyes it was a case of being either a professional, or former professional in Takayama's case, or an amateur. There was no going back after making a professional debut.

​Over the last few weeks however the JBF have had major upheaval with a number of major officials being deposed, including

Akira Yamane

. The changes have continued and it's now been reported that rules will change to allow professional fighters to compete at the Olympics for Japan, albeit there does seem to be conditions attached.

At the moment things aren't straight forward, and there doesn't seem to be a unified rule, but the JBF will be getting in touch with Takayama to discuss how he can participate, likely in qualification bouts. It seems like they do plan on allowing fighters to make the move from the professional ranks to the amateurs in the future, though how they do that doesn't yet seem to be decided. It should be noted however that there are two major national champions later this year,

It seems, once again, that Takayama has helped shake up the Japanese system. He was one of the very few fighters who actively chased the IBF and WBO titles when the JBC didn't recognise them, leaving the JBC to fight out of the Philippines, and he's now changed the way the amateur system works in regards to the Olympics. Although he was never one of the biggest names in the sport his impact on the Japanese boxing scene can not be overstated. He really has been one of the countries' most significant fighters in recent memory, even if he fails to reach the Olympics he has changed the system in a big way.
Powered by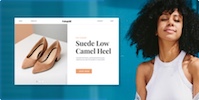 Create your own unique website with customizable templates.