Earlier today a number of promoters in Kanto held a joint press conference to announce an OPBF super show with 4 OPBF title bouts all on the same card, scheduled for November 11th at the Central Gym in Kobe.

The bouts will see the OPBF Lightweight, Super Bantamweight and Bantamweight being defended and the Minimumweight division having a new champion crowned, with that title currently vacant.

The announcement confirmed the story we ran earlier this year, that Super Bantamweight champion Shun Kubo (10-0, 7) [久保隼] would be defending his title against Korean visitor Jin Wook Lim (8-4-5, 2) [임진욱 ], in the only previously reported bout. This will be Kubo's second defense of the title.

The Lightweight title fight will see Masayoshi Nakatani (12-0, 7) [中谷 正義] defending his title against former OPBF Super Featherweight champion Allan Tanada (14-5-3, 6). This will be Tanada's first OPBF title bout since he lost the 130lb title to Masao Nakamura in 2010 and will see him return to Japan for his 4th bout in the country whilst Nakatani will be hunting his 6th defense.

At Bantamweight we get the best bout, on paper at least, as champion Takahiro Yamamoto (18-4, 15) [山本 隆寛] takes on Japanese based Filipino Mark John Yap (24-12, 10). Although it looks like a mismatch on paper Yap is much better than his record indicates and he could well give the exciting but flawed Yamamoto a war in what will be the Ioka man's third defense.

The Minimumweight title fight will see 21 year old hopeful Ryuya Yamanaka (12-2, 3) [山中 竜也] take on former WBO world champion Merlito Sabillo (25-3-1, 12), in a bout for a title finally vacated by Xiong Zhao Zhong. For Sabillo it's a chance to become a 2-time OPBF champion whilst Yamamaka will be fighting in his first title bout.

​(Image courtesy of boxingnews.jp)


---

Sources in Korea have informed us that

Jin Wook Lim

(8-4-5, 2) [임진욱 ] will be travelling to Japan in Novemeber to face off against OPBF Super Bantamweight champion

Shun Kubo

(10-0, 7) [

久保隼]

, who will be making the second defense of the title that he won back in December 2015.

Kubo, one of the rising stars of the Shinsei gym, has had a frustrating couple of years with what looked like a quick rise through the ranks being slowed by some serious inactivity. He began his career in May 2013 and within 12 months he had raced away to 4-0 (3) and had scored a very notable 8 round decision win over Monico Laurente. Sadly in the 2 years that followed he fought just 6 time, though did notable wins over Luis May in late 2014 and Lloyd Jardeliza last year, with the win over Jardeliza netting Kubo the OPBF title.

Although he's not been active enough for our liking he has always impressed and has shown improvement through his career whilst also show casing good speed, intelligent movement and solid power. Though he does have a uniquely wide stance that is likely to be an issue as he faces stiffer competition in the future.

Kubo's first defense of his title came earlier this year when he took a decision win over Filipino Benjie Suganob, going 12 rounds for the first time. Although he won the performance was one of the least impressive of his career so far and it seems like his team are going to focus on building his abilities in the gym before pushing him in the ring. With that in mind the bout with Lim appears to be a genuine test to see how much Kubo has learned.

For Lim the bout is a significant one as it will be the first OPBF title bout to feature a Korean since

Min Wook Kim

vacated the Light Welterweight title and relocated to the West.

Unlike Kubo very few fans will know much about Lim however he has cased some notable names, scoring a win over domestic rival Sa Myung Noh, scoring a draw with Ye Joon Kim and fighting in a competitive loss to Shohgei Kawashima back in March. Interestingly he currently holds a 1-1-1 record against Japanese fighters though Kubo will be the most notable Japanese fighter that he has faced.

Lim will clearly be the under-dog but will know that this is a great opportunity, despite needing to travel to face an unbeaten fighter. If he wins it'll be a great shot in the arm for Korean boxing however a good performance in a losing effort could see Lim join Teiru Atsumi in fighting out of Japan, with Atsumi having some genuine recently since relocating in the Land of the Rising Sun.

At the moment this bout hasn't been confirmed by sources in Japan but the Korean's are confident it's a done deal and will be announced in the coming weeks.
Powered by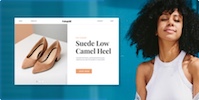 Create your own unique website with customizable templates.