On Saturday we'll see WBC and WBA "Super" Middleweight champion

Gennady Golovkin

(38-0-1, 34) have his long awaited rematch with Mexican boxing superstar

Saul Alvarez (49-1-2, 34). On Friday evening the two men took part in their weigh in, and it was a fiery one that came worryingly close to boiling over into a brawl, despite both men making the weight comfortably.

Originally Alvarez was announced to the scales, though seemed to refuse being weighed in first. This resulted in a bit of a pause before Golovkin jumped on the scales and weighed in at

159.6lbs, comfortably under the limit. Despite being light on the scales he looked in great shape, and looked much healthier than he had at some of the press conferences earlier in the week. He not only looked in good condition but seemed very relaxed and relaxed and confident. It was as if he was finally getting a moment he had been waiting a year for.

Canelo finally got on the scales after Golovkin and weighed in at 159.4lbs, also comfortably under the limit. Unlike Golovkin however he seemed nervy, frustrated and angry. He went towards a potential face off with his head low, and within seconds a brawl almost erupted on stage with the two teams pushing each other. It was close to exploding into something a bit sinister and the genuine hatred was etched on the face of the Mexican.

After the teams were pulled apart both fighters were given time to talk to the press. Golovkin was happy to turn the knife on his man, calling him a clown. He seemed relaxed and it was even more obvious that Golovkin was wanting to not only fight tomorrow, but wanted to hurt Alvarez. When it Alvarez's turn to be interviewed he looked jittery, worried and unhappy. It could have been nervous energy, but he did not look like he wanted to be there, and whilst "scared" would be going too far he certainly looked uncomfortable.

With all the pre-fight formalities over and done with we won't see the men together until they get in the ring, and given how they were today we suspect we're in for something very special.

​

Related-

Golovkin and Alvarez meet in highly anticipated rematch!
Powered by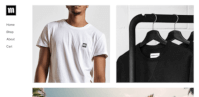 Create your own unique website with customizable templates.