According to celebrity news website "theblast.com"

Gennady Golovkin

(38-1-1, 34) has filed

filed court documents to sue his former management team of Maximilian and Oleg Hermann.

Theblast reports

"

Maximilian and Oleg Hermann intentionally failed to account for revenue, took excessive commissions and more than they were owed, and failed to provide services for his most recent fights (but want money for them anyway)."

Golovkin is said to have ended his relationship with the Hermann brothers in 2017, but they continued to use their position to claim money from their relationship with the popular Kazakh fighter, who alleges that they owe him in excess of $3.5,000,000.

The Hermann's were instrumental in bringing Golovkin to Abel Sanchez's attention, and appear to be partly responsible for him becoming such a big star in America. However with the relationship ending it's clear that the dealing between the fighter and his former managers didn't end in a mutually pleasing fashion. Instead it appears to have ended in a rather acrimonious manner. Much like Golovkin's relationship with former promoter Universum, who the Hermann's actually helped Golovkin to escape from.

The legal issue with Herman brothers may well explain why Golovkin is yet to ink a TV deal, despite huge numbers being thrown around.

More details about the case be found here on

Theblast

.
Powered by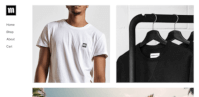 Create your own unique website with customizable templates.