According top a number of Indonesian sources it seems that former world title challenger Roy Mukhlis (28-5-3, 21) will be back in the ring on April 22nd to face former OPBF Super Featherweight champion Allan Tanada (13-4-3, 5), of the Philippines.

The bout was announced recently at an event held by iNewsTV, who will be broadcasting the fight across Indonesia.

The contest will be for the lightly regarded WPBF Asia Pacific Lightweight title and will be one of three title bouts on the card, with two KTI shows also set to be staged on the show though it's unclear if they will be televised or not.

For those who haven't seen the two men before Mukhlis is one of the more notable Indonesian's and has fought on the road in a number of notable bouts, including a world title challenger against Takashi Uchiyama in Japan in 2010 and a loss to Denis Shafikov in Macau last year. He has also gone 1-1-1 with local rival Hero Tito.

Tanada is also best known for his exploits on the road having scored a major shock in 2010 over Rikiya Fukuhara to claim the OPBF title at 130lbs before losing it in his next bout to Masao Nakamura, with both of those bouts taking place in Japan. He has fought in the USA, Puerto Rico, Australia and Russia.

(Image courtesy of SINDOnews /Yova Adhiansyah)


---

In March fans at the Korakuen Hall saw the touted

Kenta Onjo

(4-1, 3) suffer a shock defeat against Filipino veteran Jonathan Baat. Onjo was supposed to be too big, too young and too fresh for Baat but instead Baat was too smart, too tough and too aggressive for the 25 year old Japanese fighter.

Instead of cowering away and rebuilding his confidence at a low level it's been announced that Onjo will instead return to the ring on June 10th and face former OPBF Super Featherweight champion

Allan Tanada

(13-4-3, 5) in what appears to be an excellent addition to an already strong looking Kyoei promoted card.

Tanada will be best remembered by Japanese fans for either

his huge upset win over Rikiya Fukuhara

back in September 2009, when Tanada stopped the heavy handed Japanese fighter to claim the OPBF belt, or his bout with Masao Nakamura just 3 months later, that bout saw Nakamura being dropped in the 2nd round before stopping Tanada in the 5th.

Whilst Tanada has lost his last 2 bouts he is still an under-rated fighter and may well pose a lot of questions of Onjo if the Japanese fighter is still suffering any lingering effects of his bout with Baat, On paper the Japanese fighter is the bigger puncher but his lack of experience may against cost him here.

For those wondering about the rest of the card it will be headlined by

Shingo Wake's

IBF Super Bantamweight title eliminator with

Mike Tawatchi

whilst the chief support bout will see

Hisashi Amagasa

take on

Patomsith Pathompothong

in what will be Amagasa's first bout since

his December 31st loss to Guillermo Rigondeaux

.
Powered by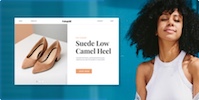 Create your own unique website with customizable templates.