On October 1st Japanese fans in Tokyo are in for a treat with the recently announced rematch between Japanese Super Bantamweight champion

Yasutaka Ishimoto

(28-8, 7) [石本 康隆] and

Gakuya Furuhashi

(18-7-1, 8) [古橋岳也]. That bout, announced back in August, is a brilliant main event bout for a domestic card, but today we've seen some of the under-card fighters being announced and the card really has been strengthened by those additions.

One of those fighters added to the card is the unbeaten

Juiki Tatsuyoshi (5-0, 3) [辰吉寿以輝], who looks to record his 6th win and will be making his Tokyo in the process. The popular Tatsuyoshi, the son of the enigmatic Joichuiro Tatsuyoshi, hasn't had his opponent named but we're not expecting too testing for the youngster who will likely be in with an imported fighter for a 6 rounder, building on his showing against Rio Nainggolan earlier this year

.

Also announced for the card, but also with out an opponent, is former Japanese amateur stand out

Sho Nakazawa

(8-1, 4) [中澤 奨]. Nakzawa was seen earlier this year

suffering an upset defeat to Teiru Atsumi

and will be looking to bounce back from that loss here. With that in mind we suspect he'll be in with someone rather limited and will be looking for a confidence building win rather than anything to testing.

The most notable addition to the card is former world champion

Akifumi Shimoda

(30-5-2, 13) [下田 昭文]. Shimoda has been lined up to fight for the Japanese Featherweight title next year, against the winner of the September 24th bout between

Shota Hayashi

(27-5-1, 17) [林 翔太] will face

veteran

Noriyuki Ueno

(18-13-5, 5) [上野 則之], and will be looking to prepare for that bout. Up against Shimoda will be

Filipino

Gadwin Tubigon

(14-11-2, 9), who shouldn't pose much of a threat to Shimoda, however the Japanese fighter has fought just 25 rounds in the last 3 years and will likely have a lot rust to shake.

Also for fans wanting to watch this outside of the Korakuen Hall, the show will be aired live on G+!

Related -

​

Yasutaka Ishimoto and Gakuya Furuhashi set for rematch!
Powered by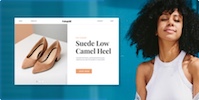 Create your own unique website with customizable templates.