Akinobu Hiranaka
In Japanese boxing top amateur fighters are typically backed by a big gym, something like Teiken, Kyoei, Ohashi, Watanabe, Mutoh or Shinsei. They work with TV companies, and get financial backing for their succes, they get to build a connection with the fans through the gyms and TV and get pushed as promising hopefuls from the start of their career. That wasn't the case with the destructive
Nobuaki Hiranaka, better known as Akinobu Hiranaka (20-2, 18). Who never signed with a leading gym, instead staying local and fighting out of a little known gym in Okinawa.
Hiranaka was born Nobuaki Hiranaka on November 14th 1963 and would be a genuine Japanese amateur standout. His success in the unpaid ranks lead to him running up an impressive record, reported as either 43-5 (37), as per the JPBA, or 67-9 (64), according to
boxer-hiranaka.com. Either way he was a hard hitting amateur who made his way to the 1984 Olympics, losing in his first bout to Mexican fighter Genaro Leon, who would go on to reach the quarter final.
Following his amateur career Hiranaka would remain with a local gym whilst turning professional, and be fast tracked, with the fighter and his team believing in him and his god given power. He would debut in March 1985, in a special A license bout,and blow away his debut foe inside a round. That destruction continued and his first 3 professional bouts lasted a combined 7 rounds as his power blitzed opponents. Those early wins lead to him getting a Japanese Light Welterweight title fight less than 10 months after his debut.
Hiranaka's Japanese title fight saw him take on the then 9-1 Masahiro Tanabu, who was enjoying his second reign as the champion. Tanabu managed to show some toughness and withstood Hiranaka's power for a while whilst using his long arms to try and establish some distance between the two men. Sadly for Tanabu however he wasn't able to totally avoid Hiranaka's power and right on the bell to end round 6 Hiranaka would land a brutal right hand that send Tanabu down for the count. Officially Tanabu was counted out at 3:10 of round 6, as Hiranaka claimed his first title.
---
The title win in just his 4th bout saw him tying the record for fewest fights to a Japanese title, tying

James Callaghan

and Modest Napunyi, a both of whom were Japanese based fighters who were born outside the country. That record has since been tied by both

Kazuto Ioka

and

Naoya Inoue

.

Sadly for Hiranaka not having much financial backing prevented him from getting but name opponents and instead off taking on top international opponents, or chasing the OPBF title, he had to make do with defending the Japanese title. In total he would defend the belt 9 times from his title win in January 1986 to July 1988, when he stopped Tricky Kawaguchi. His 9 defenses saw him scoring 8 stoppages, 5 of which came in the first 2 rounds. During that run only Yoshifumi Kitajiam actually survived the distance with Hiranaka, and after Hiranaka vacated the title he would actually go on to win it himself.

Despite being unable to lure top competition to Japan Hiranaka was building a reputation as a serious puncher, and was 17-0 (15) when he finally landed a big fight, getting a shot at WBA champion Juan Martin Coggi in Italy. This was Coggi's third defense of the title and it seemed like the Japanese fighter was really up against it. He had fought just a month earlier, was fighting in Italy, his first fight away from Japan, and lacked experience compared to the then 39-1-2 (23) champion. The champion started fast and seemed to hurt the challenger very early on, but Hiranaka recovered and began to have success of his own. Hiranaka would have a huge third round, twice dropping Coggi, who held on for dear life and seemed to get every benefit of the doubt from the referee. Despite the huge third round Hiranaka was unable to finish off Coggi, who was cheered on by the Italian fans, despite being Argentinian. As the fight went on Hiranaka would continue to be the aggressor, but wasn't able to see off the champion, who was regularly holding, back tracking and doing little more than surviving.

After 12 rounds with Coggi the champion would get the decision and retain his title, with 2 of the judges seemingly only giving Hiranaka round 3. The fans cheered the decision in favour of Coggi, though he was essentially fighting in his second home and did seem to get the benefit of the doubt with the judges.

Despite the loss to Coggi we wouldn't see Hiranaka frozen out of the world scene, and he remained highly ranked with the WBA. Despite his ranking he had issues with the gym he was at, which caused his activity to totally drop, and he wouldn't fight at all in 1990, and would fight only once in 1991. Despite the inactivity Hiranaka would get a second shot at the WBA title in 1992, almost 3 years to the day that he had lost to Coggi.

For his second shot Hiranaka would have to travel to Mexico to face Edwin Rosario, a big puncher himself with a record of 41-4 (36). Rosario was looking to make his first defense of the title, whilst Hiranaka was looking to become just the third Japanese fighter to win a world title at 140lbs, after Takeshi Fuji and Tsuyoshi Hamada, and only the second Japanese fighter to win a world title in Mexico, following Kuniako Shibata back in 1970.

Entering as the under-dog Hiranaka knew he didn't want the judges involved and was on the front foot from the off. Rosario tried fighting fire with fire but was on the wrong end of some clubbing shots from Hiranaka whilst on the ropes. He did well to survive, whilst wobbling around but the referee would step in after just 92 seconds to give Hiranaka the win, the biggest of his career.

Sadly Hiranaka's reign came to an end just months later, losing by 11th round TKO to 19 year old Filipino Morris East. East would land a brutal left hand that dropped Hiranaka. The Japanese fighter would get to his feet but was unable to respond to the referee's instructions. The win would see East become the youngest ever Filipino world champion. Sadly for Hiranaak he would suffer a small brain bleed, forcing his retirement, at the age of 28.

Since retiring from active fighting Hiranaka has remained a notable figure in professional boxing. Currently he plays a major part in the development of local talent in Okinawa and runs the Hiranaka Boxing School Gym, which run the Mugen shows. The Hiranaka Boxing School Gym, which was set up in 1995, promotes a number of fighters, including Seita Ogido and Marcus Smith. It's run with the intention of developing a world champion from Okinawa.

Although sometimes forgotten in the West Hiranaka is a local hero in Okinawa and will remain a key figure in the development of boxing in the area, something that he appears to hold very dear to his heart.

Fact:

Hiranaka's younger brother Nobutoshi Hiranaka fought as a professional between 1988 and 1999, running up a record of 18-6-1 (11) and twice fought for a world title. Sadly Nobutoshi would pass away in 2000 following injuries suffered in an automobile accident. He was just 31 at the time.

​(Image courtesy of the JPBA)
Powered by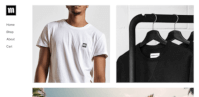 Create your own unique website with customizable templates.